December 2019 Update - Regions + Policies Released!
Pocket City has a major new update! These new features were added to improve the late-game experience by allowing the player to build beyond the central city and make money in new ways. Some minor changes and bug fixes are included as well, based on player feedback.
Regions
You can unlock new areas to build additional cities around your central city. Increasing income in one city will also increase income in all other cities in the region as well. Each city in the region earns an additional 25% of the combined income of all other cities. Neighbor cities also have unique effects, depending on the land type.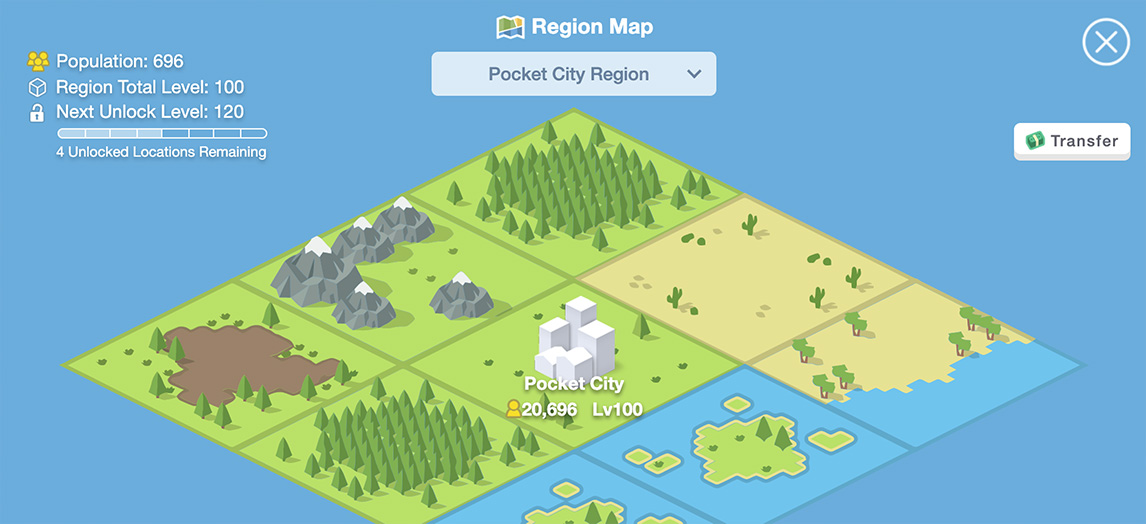 Policies
Policies are upgrades that are unlockable as the player levels up. Earn points as you level up and spend those points on new policies. Policies have a variety of useful effects, try them out!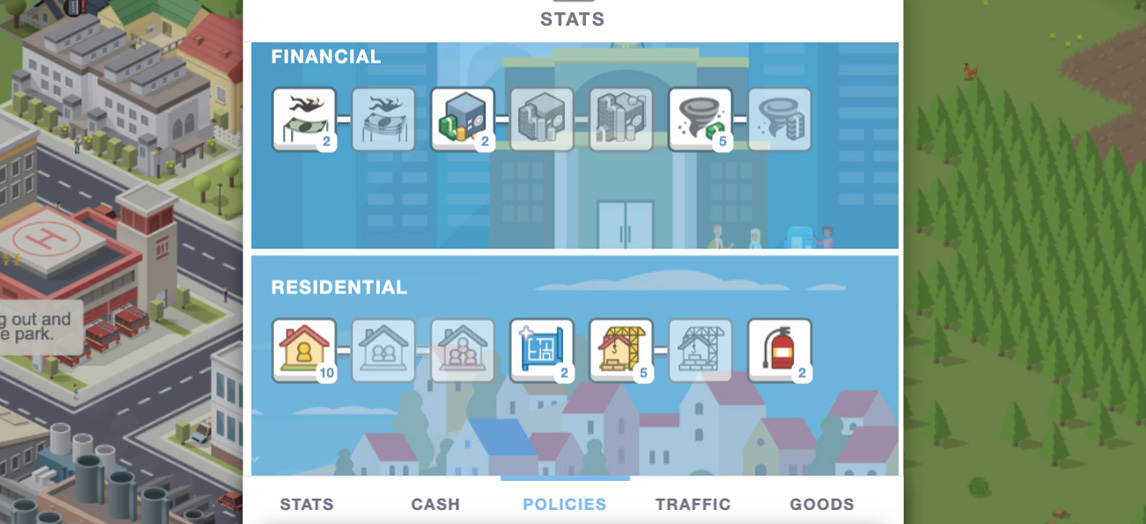 Rail Improvements
You can now build rails on top of all roads. This changes the old behaviour where you could not build a rail that "turns" on top of a road.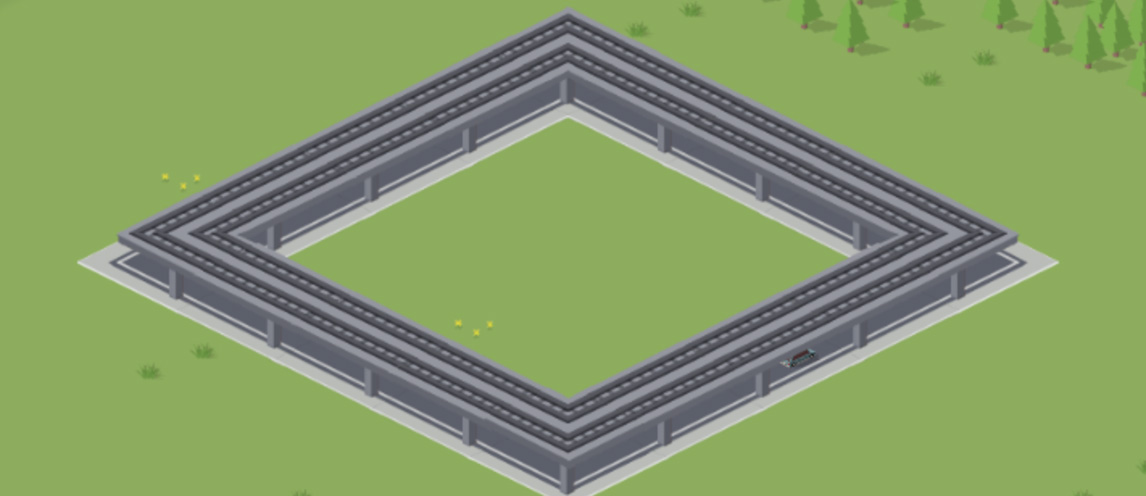 Transit Stats
Shows the player some new info about the effect of public transit on the traffic screen.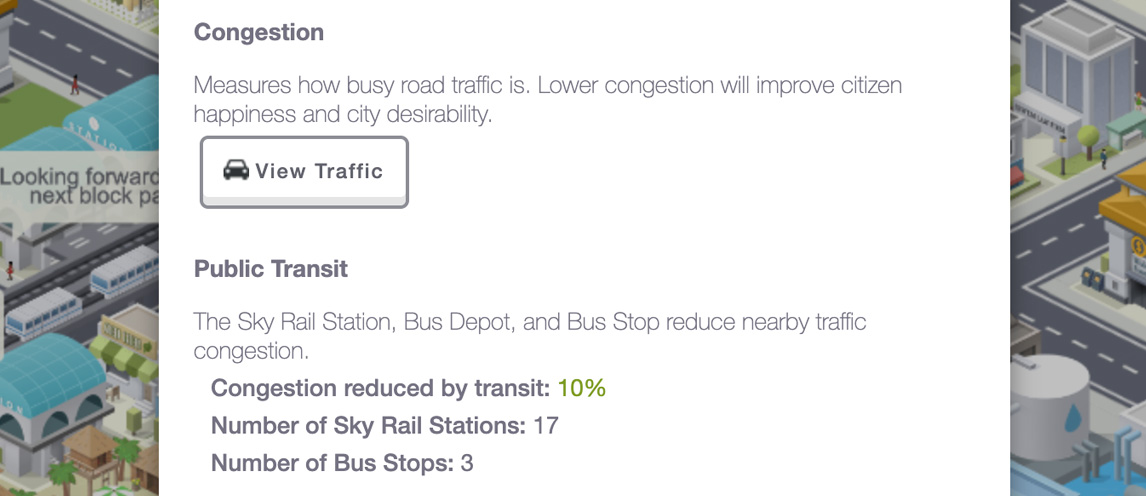 Other
Destroying the Town Hall no longer sets income to zero (instead, happiness is reduced when no Town Hall exists)
Disaster reports are now saved
Allow multi-build mode for Shipping Docks
Fix bug where Tax settings may change unintentionally
Various other minor bug fixes
The update is now live for iOS, Android. Please enjoy the new features!