Pocket City 2 City Competition Winners!
The first official Pocket City 2 city competition has concluded! Many excellent cities were submitted, thank you to everyone who participated. Selecting the final winners was a very hard decision and all entries were very impressive. Congratulations to the winners! These below cities will be included as future competitive cities in the game.
Five Winners
Dream City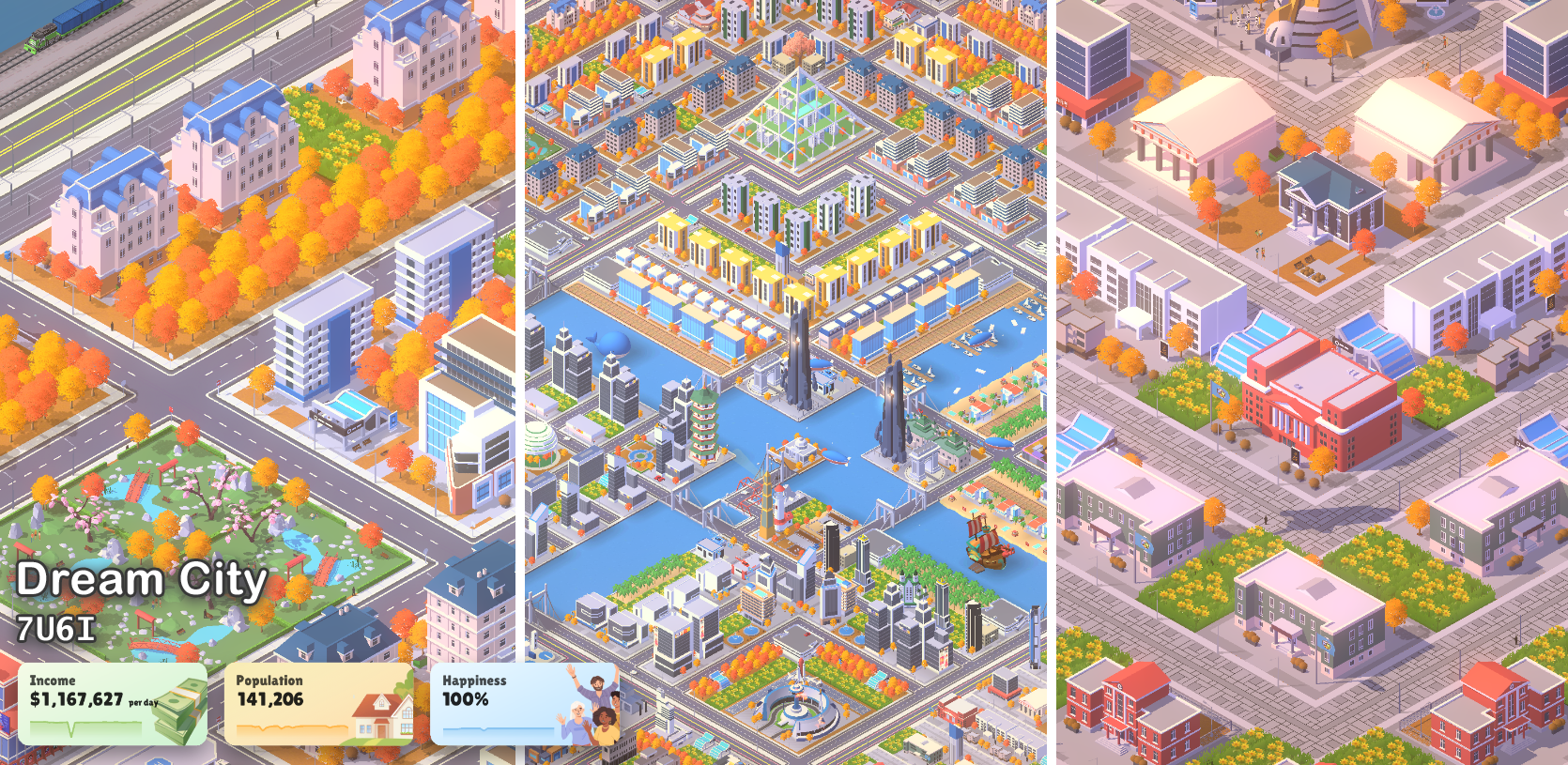 Dream City impresses with well crafted design, strategically positioned landmarks, and thoughtfully arranged buildings. Its symmetry and layout helps it to stand out and creates a city that is both aesthetically pleasing and highly functional.
Code 7U6I.
Cove Albion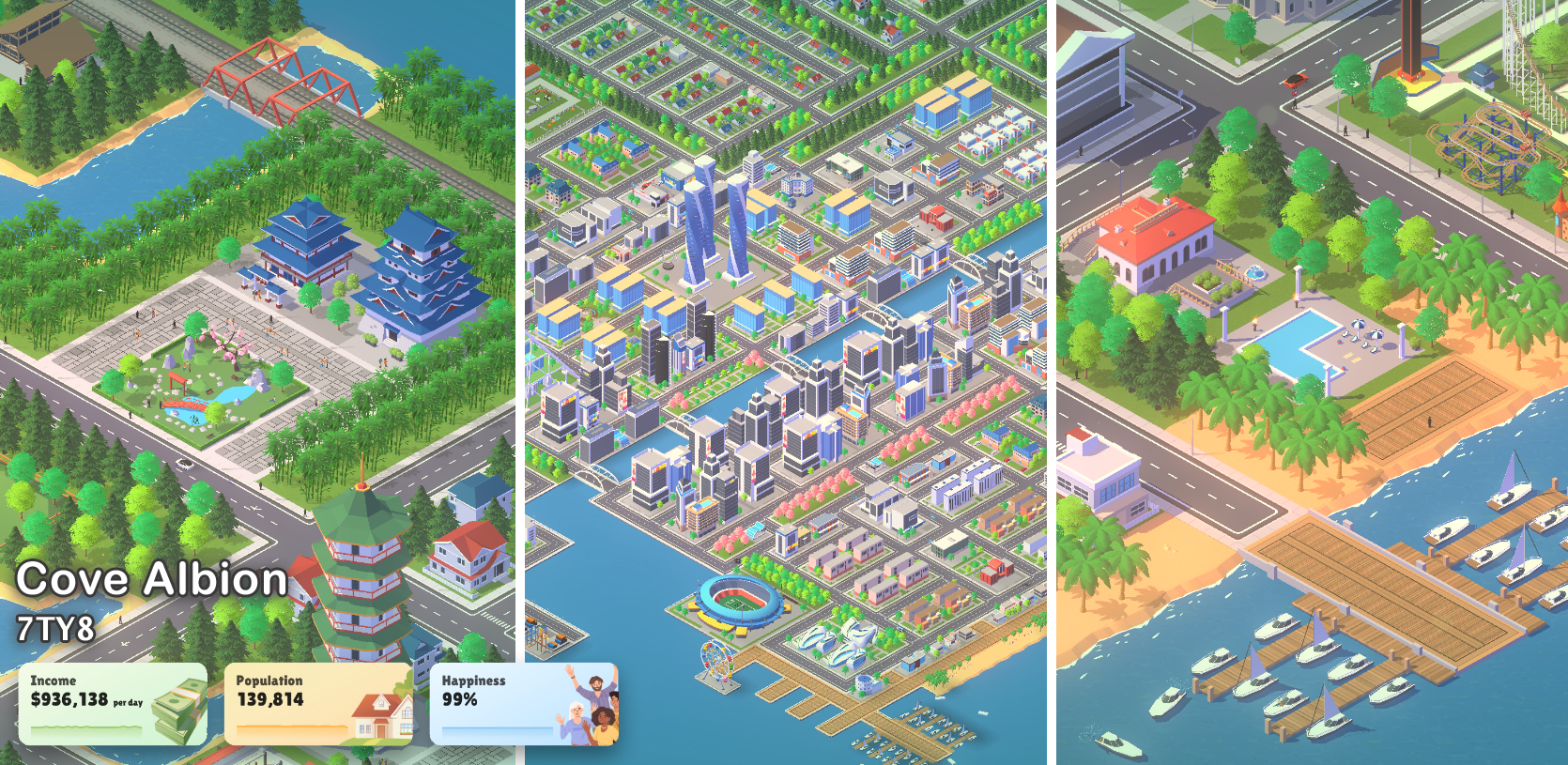 An exquisitely designed city boasting distinct districts seamlessly intertwined, all against the picturesque backdrop of a waterfront. The zones are wonderfully organized and consistent, plus landmarks add variety in carefully placed locations. The choice of combinations for buildings, roads, and terrain create lovely areas to explore.
Code 7TY8.
Evangeline Island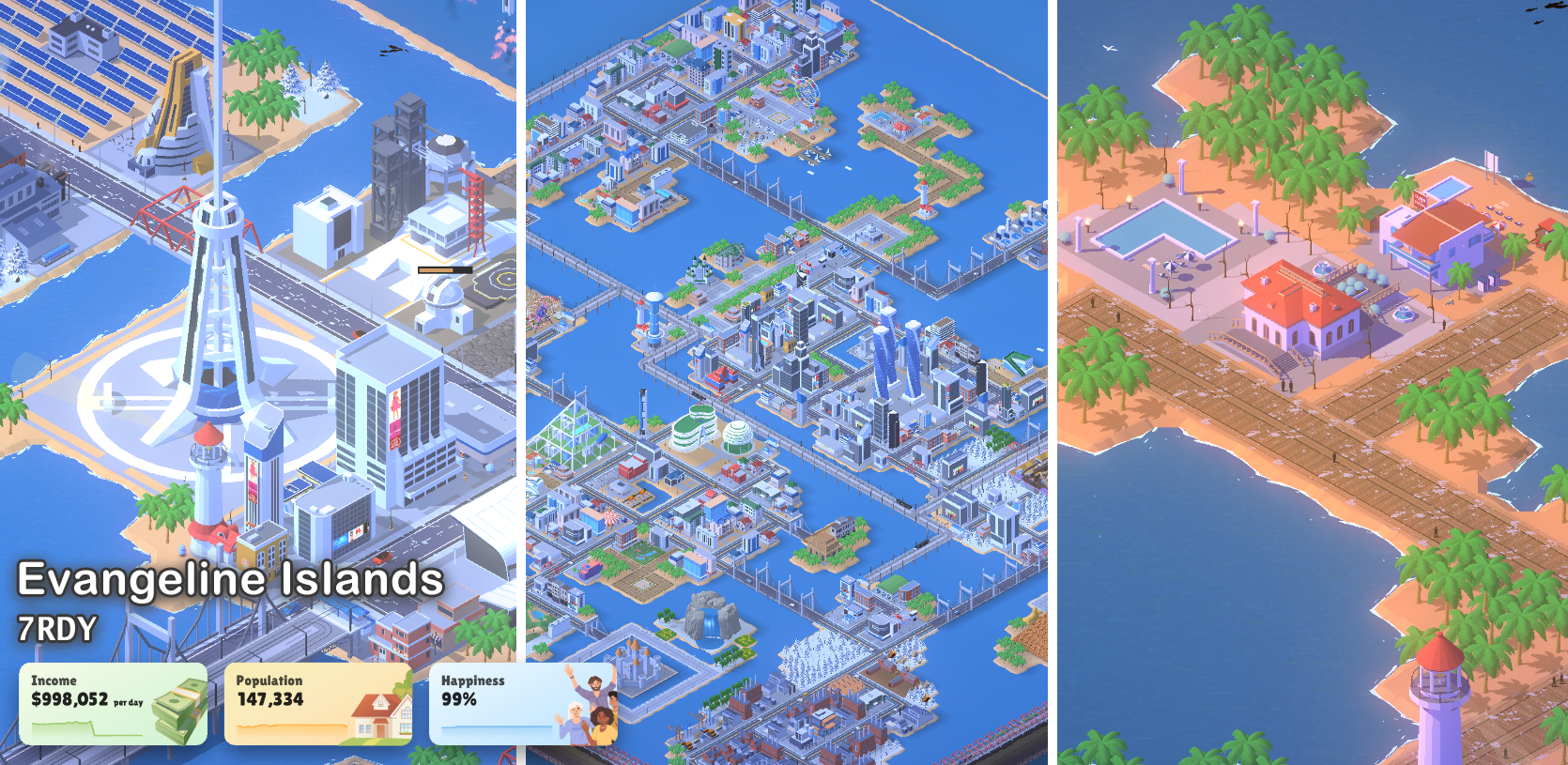 The city uniquely divides into islands within an aquatic backdrop. Despite limited land space, its metrics are still impressive and manages to hold its own against even large urban cities.
Code 7RDY.
Galorandin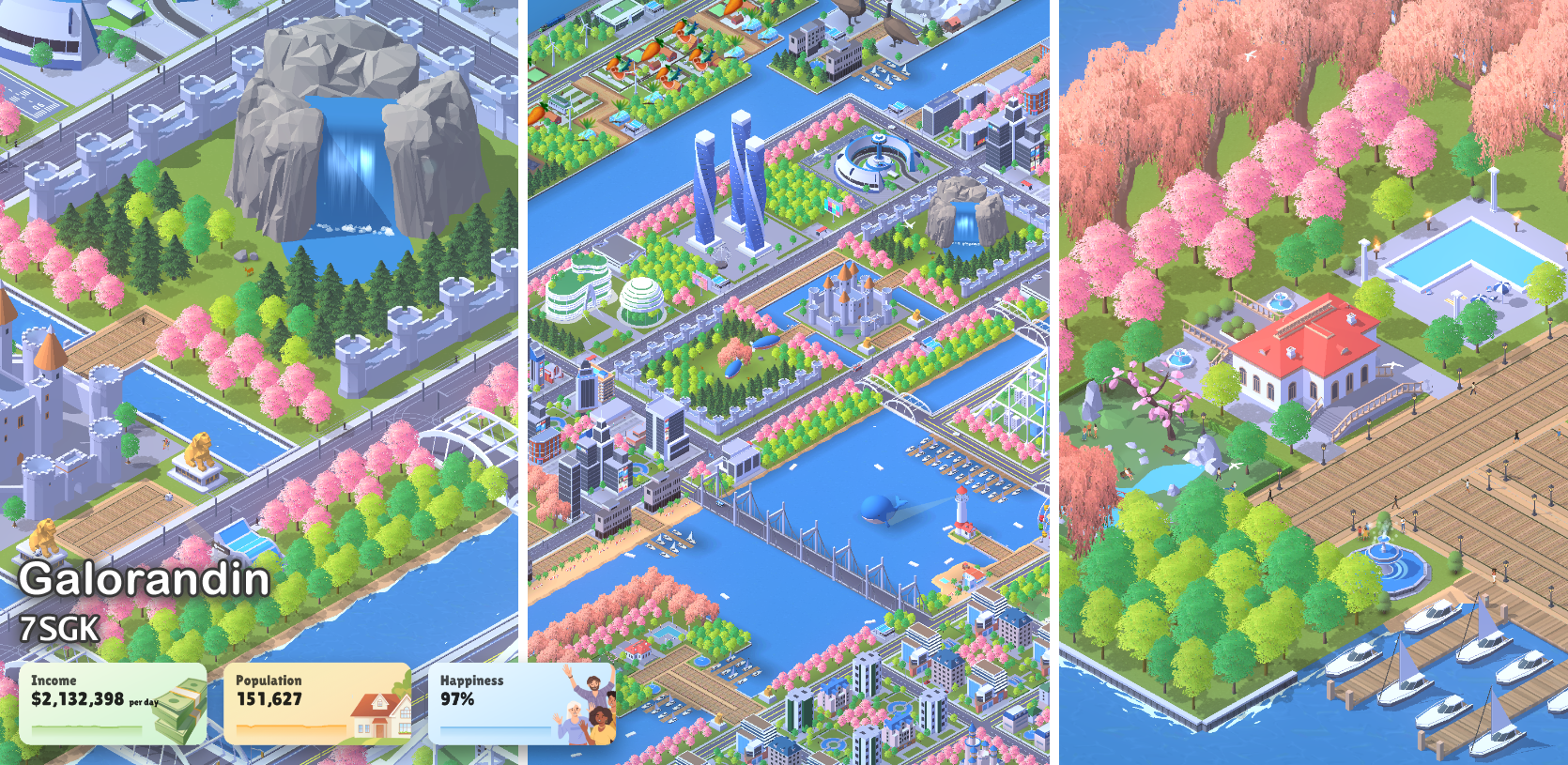 Citizens explore diverse landmarks and charming blocks in this city, accompanied by a delightful boardwalk. Pink trees drawn throughout the landscape add organization and beauty. And for those self-indulgent mayors, reward yourself with the opulence of a luxurious estate ;)
Code 7SGK.
Sevenwaters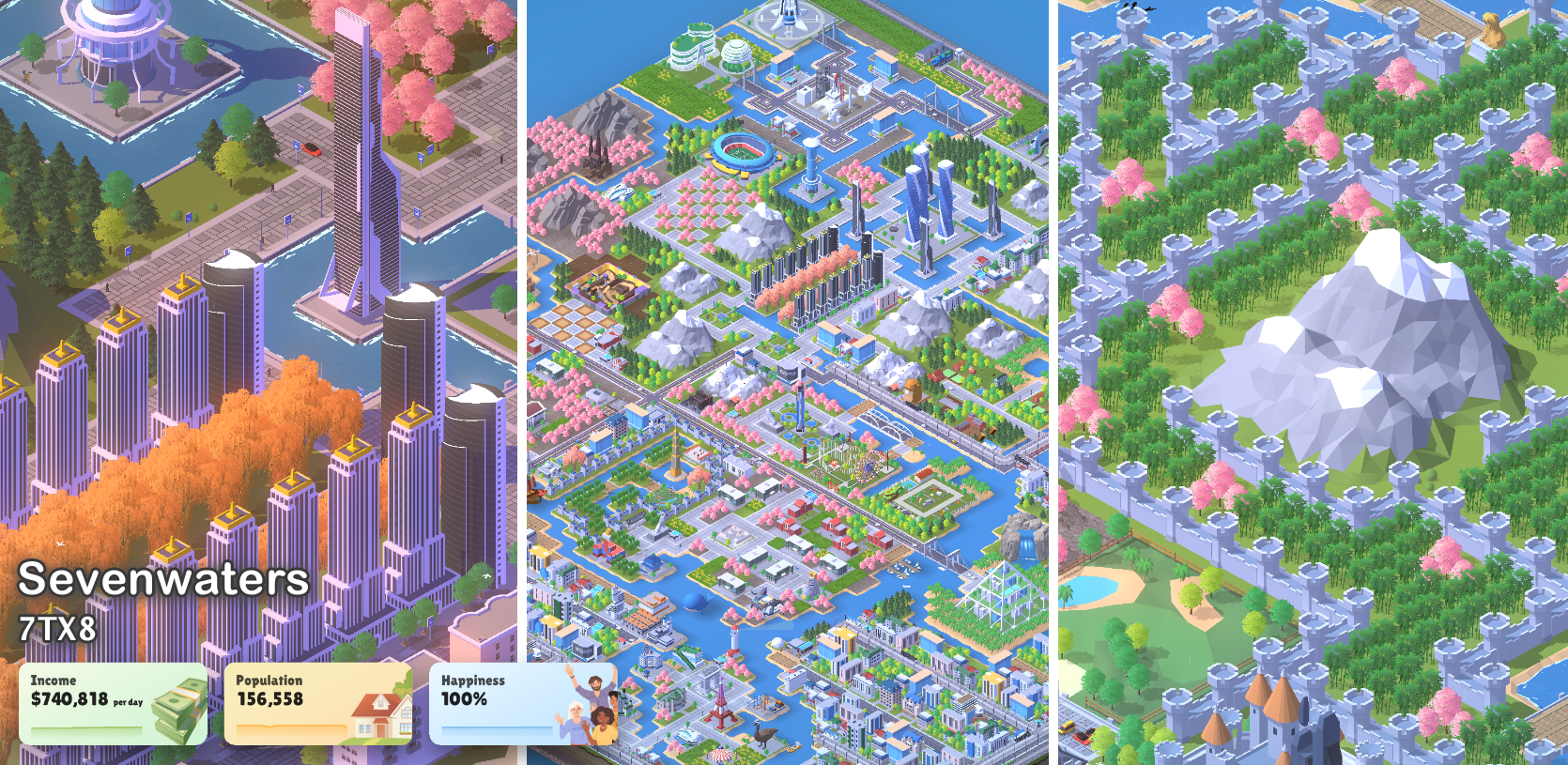 An intriguing city that draws the player in to explore its nooks and crannies, featuring unique designs amd layouts that keep the city interesting. Citizens can even try their luck in a giant bamboo maze around the mountain!
Code 7TX8.
That concludes the winning cities! If you are one of the selected winners, I will be contacting you individually.
Runners Up
All submissions were impressive. I was expecting a few troll cities but luckily, every city was a great effort and worth checking out. Take a look at these other cities that were submitted as well!
7QY5 Rocket City
7U5E Strawberry Fields
7U5H Ecotopia
7QS4 Greywater
7R5H Flandria
7RVH Treasure Island
7RPT Mini City
7T6Z Alf's City
7TQB Eleva
7U66 Camas
7SMK Faith City
7U45 Emerald City
Thank you all for your participation and creating wonderful cities!